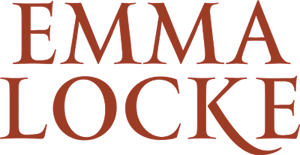 The Trouble with Being Wicked
The Naughty Girls Book One
Now Available!
He Put Her On A Pedestal...
When Celeste Gray arrives in the sleepy village of Brixcombe-on-the-Bay, she thinks she's one step closer to leaving her notorious past behind. She even suspects the deliciously handsome—if somewhat stuffy—viscount next door is developing a tendre for her. That is, until the day Ashlin Lancester learns she's not the unassuming spinster she's pretending to be.
Now She Has Farther To Fall
After a decade of proving he is nothing like his profligate father, Ash is horrified to have given his heart to a Cyprian. He launches a campaign to prove his attraction is nothing more than a sordid reaction he can't control. But he soon learns that unlike his father, he can't find comfort in the arms of just any woman. He needs Celeste. When he takes her as his mistress, he's still not satisfied, and the many late nights in her arms only make him want more...
Get Yours!
As an e-book: Amazon.com | Amazon.co.uk | Amazon.co.de | All Romance ebooks | Nook | Smashwords | iBooks | Kobo
Or in print: Amazon | B&N | Book Depository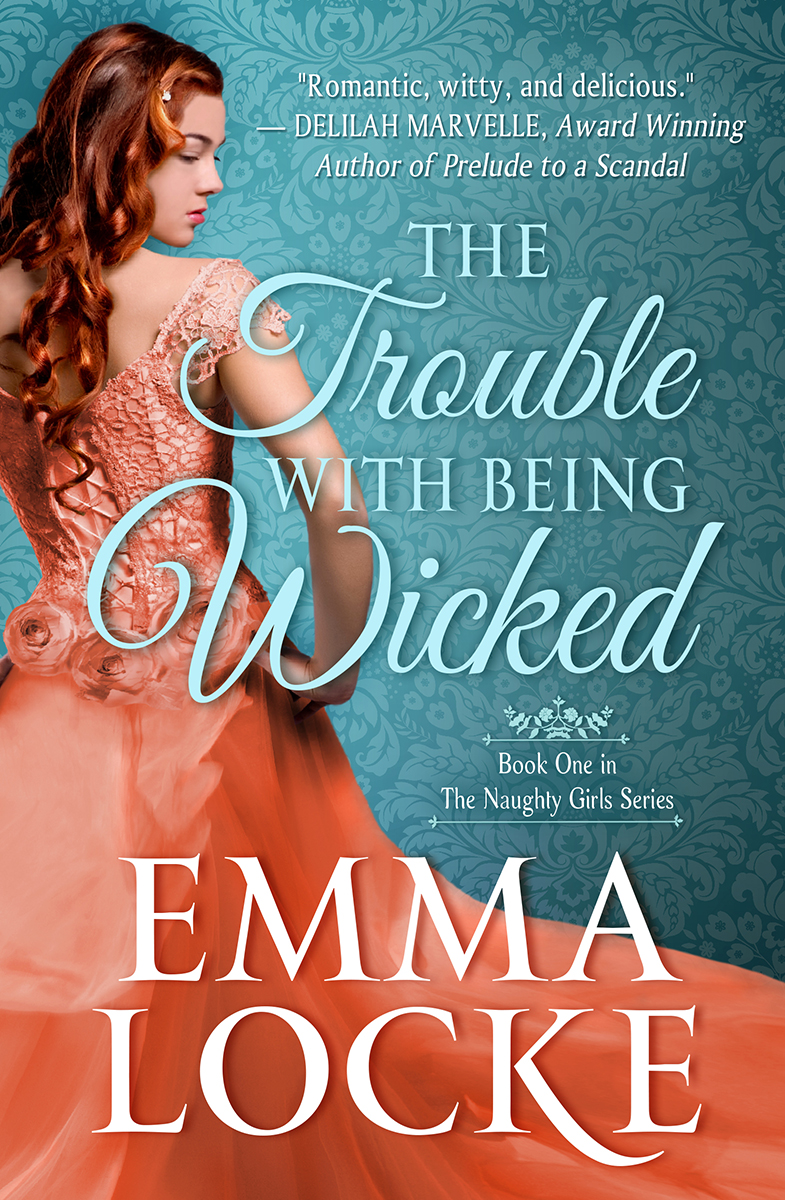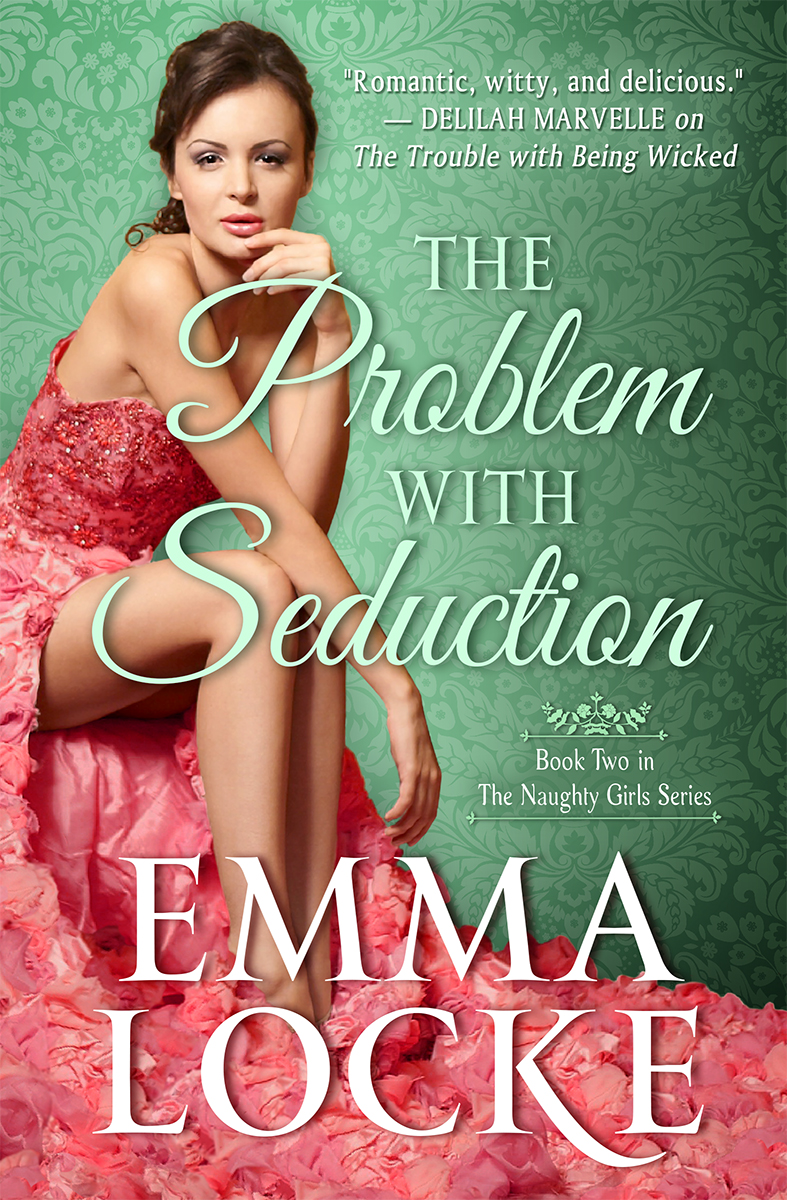 The Problem with Seduction
The Naughty Girls Book Two
Now Available!
An Outrageous Proposition
Elizabeth Spencer needs a man. Preferably one who won't be too picky about the morality of her proposition, or his reputation. Lord Constantine Alexander can't afford another trip to debtors' prison, which makes him the perfect candidate. She doesn't expect him to have a heart of gold, or to hold up his end of the bargain—particularly when his high-in-the-instep family gets involved. Nor does she expect to find him irresistible, because while she needs a man, she doesn't particularly want one.
A Wicked Bargain
When a beautiful courtesan offers to satisfy his creditors, Con leaps at the opportunity. Never mind his mother and brothers are suspicious of his newfound fortune—being with Elizabeth is intoxicating enough to wipe any thought of scruples away. He soon realizes it's not just his future he's been gambling, but his future family. How can he convince London's premier courtesan he's more than a callow rake?
Get Yours!
As an e-book: Amazon.com | Amazon.co.uk | Amazon.co.de | All Romance ebooks | Nook | Smashwords | iBooks | Kobo
Or in print: Amazon | B&N | Book Depository
A Game of Persuasion
The Naughty Girls Prequel 2.5
Coming Soon
A Night She'll Never Forget...
Miss Lucy Lancester has loved her brother's best friend, Roman Alexander, for as long as she can remember. So devotedly, in fact, she's kept her schoolgirl vow never to marry anyone else. But her beloved libertine is hardly aware of her existence, and not the least deserving of her lasting affection. Deciding herself firmly on the shelf, she makes plans to open a girls' school in Bath. There's just one thing she needs to do before she confirms her spinsterhood forever: spend one blissful night in Roman's arms. But her clever rogue isn't ready to have the tables turned. It will take more than a coquettish smile to turn his head. She must play a game...of persuasion.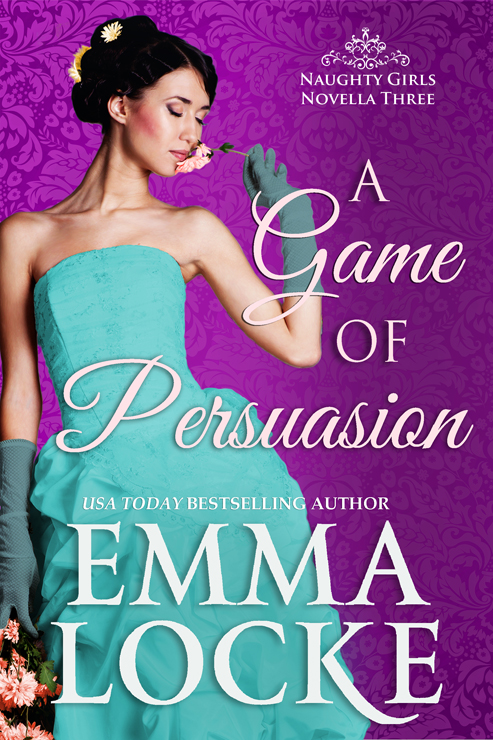 The Art of Ruining a Rake
The Naughty Girls Book Three
Coming Soon
He Wants Her...
Practiced rake Roman Alexander never meant to seduce his best friend's sister. He certainly never intends to do it again. The handsome scoundrel has never felt more compelled to be a better man. But the damage has been done, for his buttoned-up spinster refuses to marry a bounder like him—and maddeningly, she doesn't seem to like him. Nevertheless, he can't seem to forget her, or her passionate response to his kisses. How much danger could there be in one more try?
She Wants Revenge
Practical headmistress Lucy Lancester naively believes her charming rogue has moved on to his next conquest, leaving her free to cherish their one night together for the rest of her bluestocking days. Until the afternoon he arrives at her school intent on proving their one night together wasn't enough—and this time, the scandal can't be contained. Well, two can play at that. How hard can it be to ruin a rake?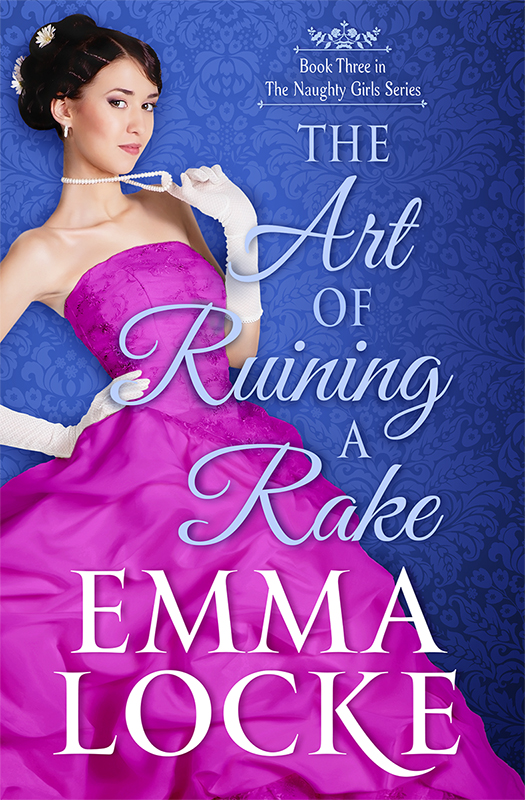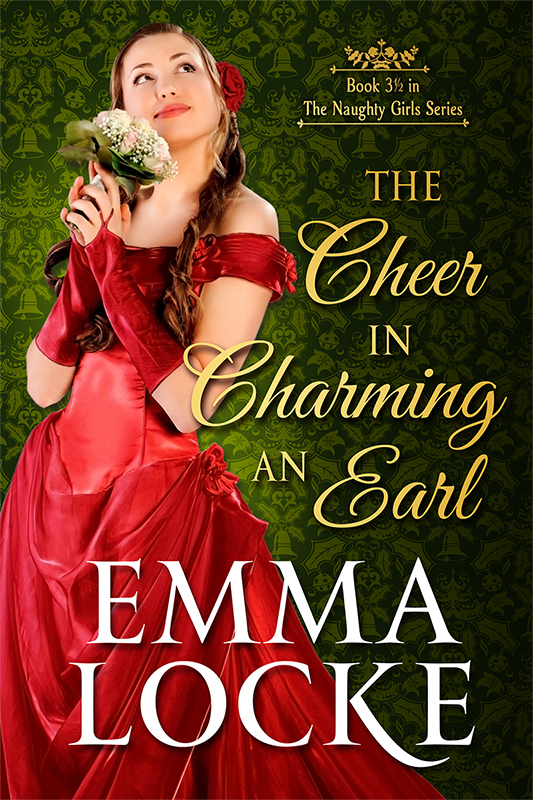 As seen in:
Tis the Season
featuring The Cheer in Charming an Earl, The Naughty Girls Novella 3.5
Now Available!
For Hope...
Orphaned as a teenager, Derek Sumner has found a place in his best friend's family. However, the love and support of his surrogate parents and siblings can't erase the grief and loss he struggles every Christmas to banish. But this year he meets the fun and sexy Chloe, whose optimism and sense of joy are incredibly contagious. Can she help him face his bleak past so they can forge a happy future?
For Miracles...
As Jack Morgan's guardian angel, Sarah Phimm has her work cut out for her. When his latest volunteer mission risks his life, she's forced to reveal herself to him—but only in part. She can't risk him knowing the truth. He's everything her immortal heart desires but can never have. She soon discovers that keeping him safe amidst death bridges and tumbling telephone poles is far easier than guarding her heart.
For Love...
The second of five impoverished sisters, Miss Elinor Conley knows her dream of becoming a lady is farfetched. When an unmarried gentleman happens by her brother's smithy, it is up to her to act quickly—and rashly—to secure his interest. But Grantham Wendell, Earl Chelford, isn't in the market for anything more than a new horseshoe. What's a bachelor to do when an innocent miss turns up at his Christmas Eve bacchanalia? He ought to make her leave, but his Twelfth Night party just became more entertaining...
Get Yours!
As an e-book: Amazon.com | Amazon.co.uk | Amazon.co.de | All Romance ebooks | Nook | Smashwords | iBooks | Kobo
Or in print: Amazon | B&N | Book Depository